Rome Fashion Week | A week after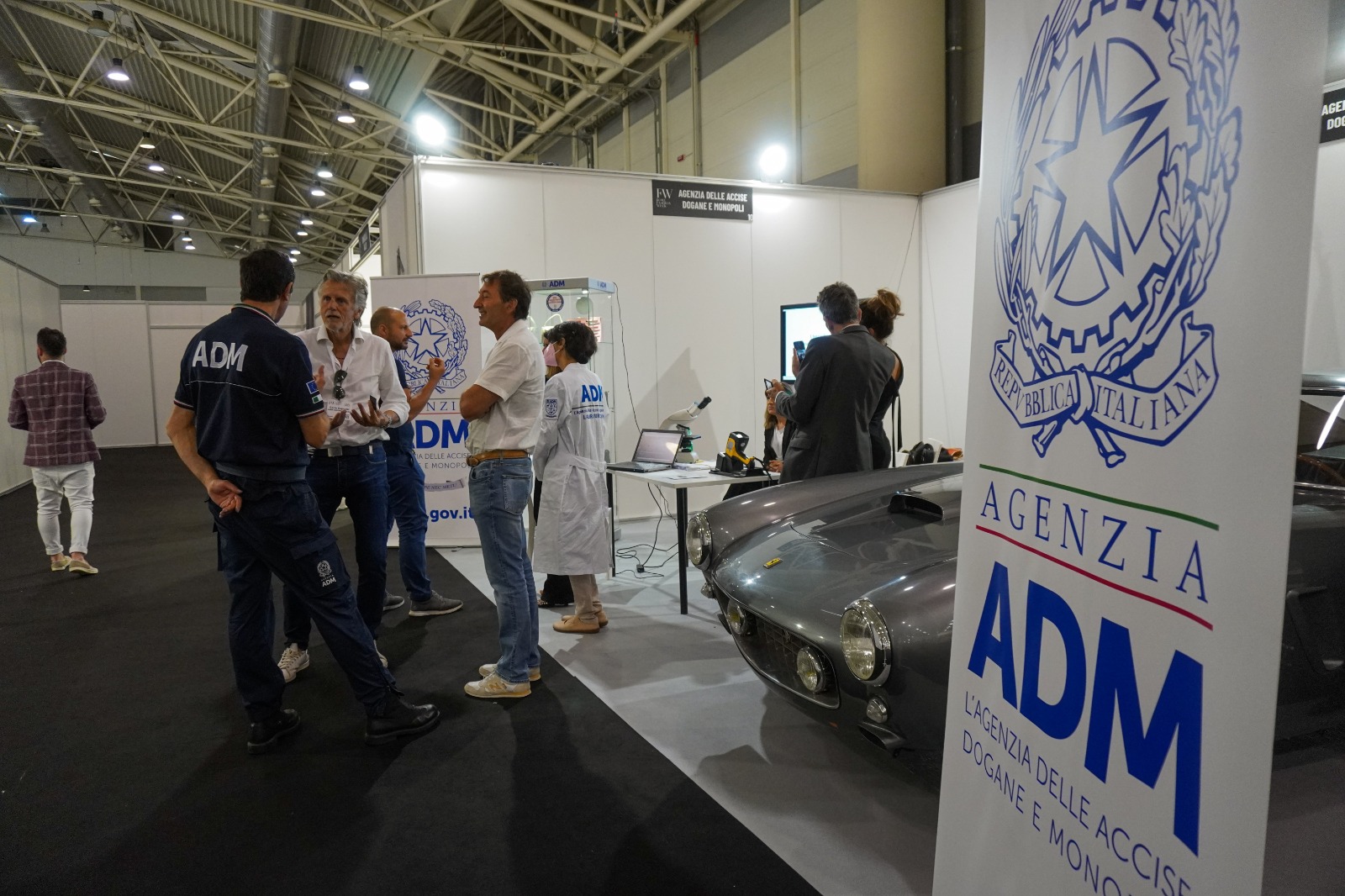 Rome Fashion Week 2022 ended only a week ago, but the strong success of the event is still in the air, thanks to the high number of attendees recorded during the three-day event.
The international event dedicated to Haute Couture that took place from 11 to 13 June at Fiera di Roma opened its doors to 150 collections and 50 exhibitors from all over the world, who had the opportunity to showcase their brand new 2023 collections, in order to meet their partners and retailers.
This is the scope of Rome Fashion Week: to protect and defend the value of Made in Italy.
This is why, in defence of the buyers who represented the true 'Made in Italy' at an international level, there was also the presence of the Lazio and Abruzzo Excise, Monopolies and Customs Agency in Hall 1.
The Agency, that guarantees the defence of Italian fashion and tailoring, was not just an attendee of the event, but an active part of it, precisely to advise and protect consumers, and ensure the legal compliance of fabrics and precious metals.
In this sense, their work at the event was fundamental: the Rome Chemical Laboratory department, in fact, carried out various examinations on fabric fibres to ascertain their nature and their compliance with the label, but also on precious metals to verify the composition of the alloys and exclude the presence of any irritants potentially harmful to health.
Their contribution to the event was therefore fundamental in guaranteeing the absolute originality of 'Made in Italy' in front of a worldwide audience and at an event where the haute couture was the protagonist.
To show their commitment to vigilance and being against violations of intellectual and industrial property rights, they set up a showcase on their stand with various counterfeit haute couture items seized at Rome-Fiumicino airport.
Among them all, the most emblematic object was a Ferrari Comparison 250 GT Berlinetta, a vintage car from 1960 totally counterfeited and borrowed from the Anti-Counterfeiting Museum in Rome to be exhibited at Rome Fashion Week.
"Be Fashion Again" was the slogan of this latest edition of Rome Fashion Week, which inaugurated a great revival of events after the forced blockade due to the two-year pandemic, and the Agency's presence did nothing but consolidate and strengthen this slogan.