New Sales Manager for Rome Bridal Week and Rome Fashion Week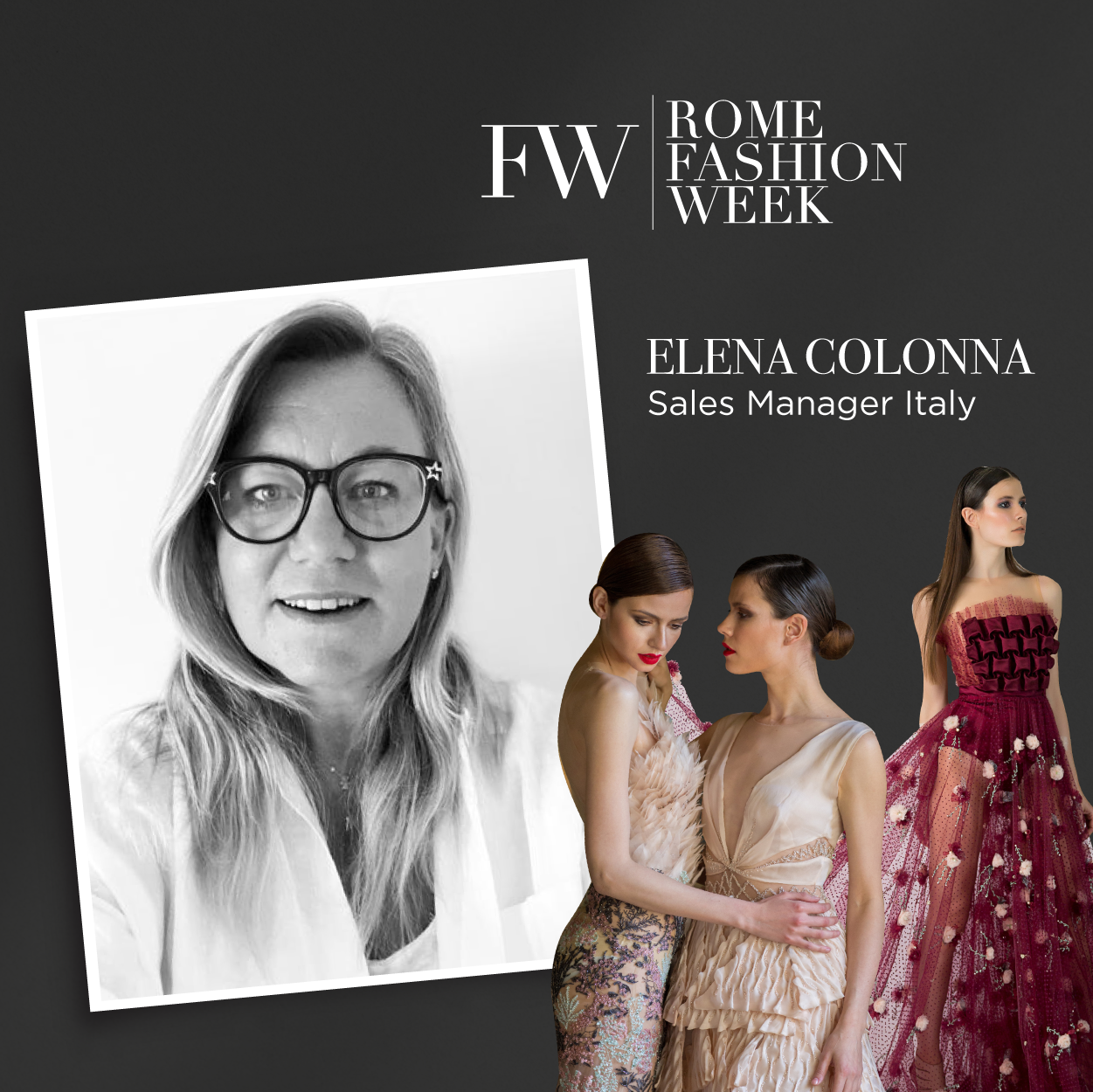 We are pleased to announce that we have appointed Elena Colonna as the new Sales Manager for Rome Bridal Week and Rome Fashion Week as preparations for the 2023 edition of the shows begin.
As sales manager, she will now oversee key aspects of the both events' performance with a special focus on cooperating with the existing sales team whilst managing national relationships and further partnerships within bridal and fashion.
Well known in the world of bridal and fashion, Elena Colonna started working within the industry in 2004. From 2009 until 2016 Elena was the sales manager of Sì Sposaitalia Collezioni – Milano Bridal Week, before she became the sales manager of TheOneMilano, the Prêt-à-Porter show in Milan.
"The bridal industry has always been a vital part of my heart, and therefore I am hugely excited that I am joining the team of Rome Bridal Week and Rome Fashion Week. My key objective is to make both shows – together with the team – the most inspiring bridal and fashion platforms in Italy by being constantly relevant and innovative whilst being adaptable to the industry needs" Elena Colonna says.
Within this vital period of time for the overall industry, also the organisers of both shows, La Sposa Couture, are enthusiastic about the upcoming future shows. Andrew Lookman, CEO of La Sposa Couture, states: "We want to excite and inspire our exhibitors and visitors alike by creating a fantastic mix of international collections and national high-end brands on the showfloor whilst keeping an eye on quality content from leading industry members. Welcoming Elena Colonna within our team are wonderful news and we are convinced that she will develop both shows with a future orientated vision".
Passionate about the industry, the brands, and the buyers for many years, together with the team Elena Colonna she will strive to make every season the best show. Known as 'the girl with the luggage', Elena is now heading over to Rome with a large suitcase filled with industry knowledge and excitement as she is keen on taking the show experience for exhibitors and visitors of Rome Bridal Show and Rome Fashion Show a notch higher by creating a bridal and fashion platform for all to network and connect.
The fourth edition of Rome Bridal Week will be taking place from 25 – 27 March 2023 at Fiera di Roma, Italy, and is keen on welcoming over 360 labels from many of the most important names in bridal.
As a spectacular B2B event for the fashion industry, Rome Fashion Week will bring together luxurious designer labels from the international fashion stage, placing eveningwear, menswear, and fine accessories into the spotlight at Fiera di Roma, Italy, from 10 – 12 June 2023.